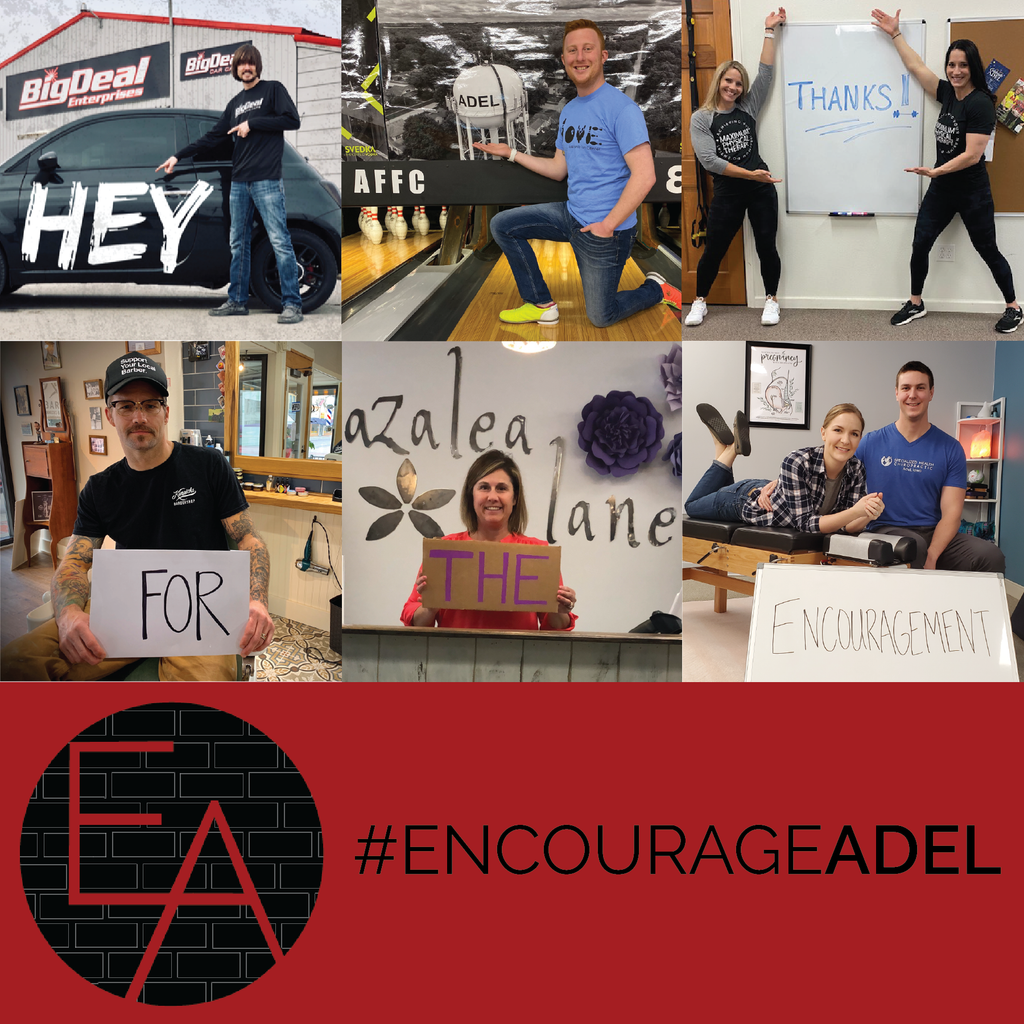 Hey Adel, thanks for the encouragement!
During this time of hardship and uncertainty for everyone, we believe it's important to remember that we are a compassionate community and we are here to support each other. Covid-19 has affected all of us to varying degrees, but the economic consequences of social distancing and forced closures have devastated small businesses, especially those in our wonderful town. In order to see our neighbors succeed and to ensure that Adel continues to be the best destination for supporting locally owned businesses, we are producing Encourage Adel shirts and decals and sharing the profits with our neighbors in need.
$10 of each shirt purchase and $5 of each window cling will go to the local business of your choosing.
https://encourageadelbenefit.itemorder.com/sale
We will print orders and send donation payments to the businesses weekly.
Please help our cause and support in any way you can. Even if you can't purchase, we encourage you to share the cause with your friends and family. Your support means the world, not only to us, but to everyone here trying to fulfill their dreams and running the best businesses in Adel.* #EncourageAdel
*If you would like your business name added or removed from this list, please email us - damon@repiconic.com or suzanne@repiconic.com